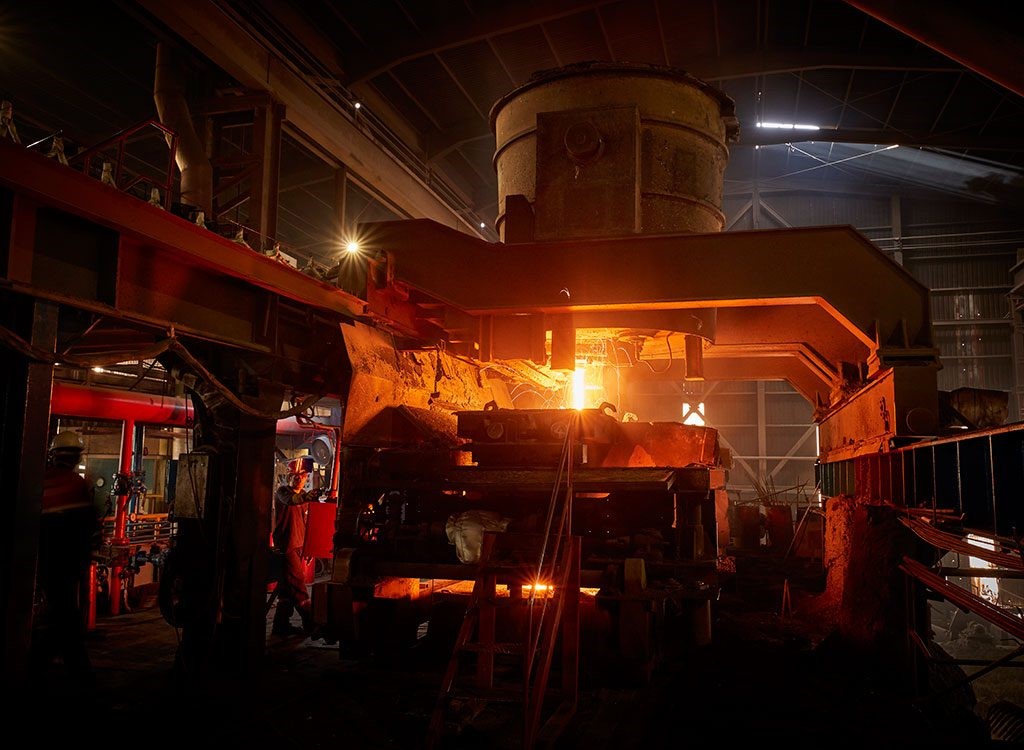 Another successful application has been completed over the Turkey Circular Economy Platform which assisted member companies in their journey to explore circular economy opportunities and create both environmental and economic outcomes.
As one of 'The Circular Vouchers' recipient companies, Bilecik Demir Çelik used this opportunity to carry out a study on the potential of secondary raw material production from refractory waste that is already being used in the steel production facility.
The study was led by the Company General Manager Muammer Bilgiç, Steel Mill Facility Manager Uğur Cengiz and EBRD Technical Consultant Beyhan Özdemir. In the study, secondary raw material production from refractory waste materials was examined. In addition to determining potential buyers in various sectors (Refractory industry, Abrasive industry, Welding electrode, Refractory paint industry, etc.), a significant achievement was made concerning the utilization of the waste material in the company's own production.
During the project, as a preliminary step, the amount of waste generated by the company was reduced by half through the process control. Then new methods were successfully developed to reuse these waste as refractory materials in the company's operations. As a result of the study, the company not only achieved 550.000 € savings but also prevented 1200 ton bauxite, 1,2 million kWh electric energy, 65000 sm3 natural gas consumption. The project also averted a residue of 1400 tonnes of red mud and 1200 tonnes of CO2 emissions.


In addition to the opportunities created through the utilizing of the waste materials, the company achieved serious environmental and economic benefits by reducing the consumption of "White Fused Alumina (WFA)", which is 100% import-dependent.

Bilecik Demir Çelik is planning to collaborate with other companies through the TMM platform and explore material exchange opportunities in order to utilize their waste materials in their facilities.

About Bilecik Demir Çelik

Bilecik Demir Çelik San. ve Tic. A.Ş. is a part of Kılıçlar Group, which contributes to the protection of natural resources by operating in the recycling sector for almost 45 years. Bilecik Demir Çelik San. ve Tic. A.Ş. has been operating in Bozüyük Industrial Zone in Bilecik since 2014.

Bilecik Demir Çelik is the only company with the highest metal efficiency in Turkey thanks to its technological infrastructure and the production process in compliance within the Kılıçlar Grouplar Metalic Recycling vision. With an annual production of 300,000 tons of ribbed structural steel, BDÇ, as the only steel production center in Bilecik and the surrounding provinces, is a regional, scaled, highly efficient, flexible and environmentally friendly new and different steel producer in the steel production sector.